---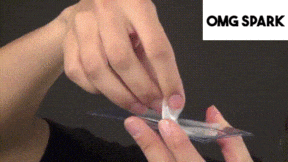 Ditch the expensive beauty regimen that does more harm than cure to your precious eye areas. It's time to switch to a more efficient yet inexpensive option! Look younger in an instant by using a pair of these Crystal Collagen Eye Masks.
Costly facelift treatments? Now you can say no to that!
In this age of medical and technological advancements, there's really no need to sacrifice your hard-earned money to get the result you desire, which you can actually still achieve using a more affordable choice.
So, you wanna look younger than your age? Here's a foolproof cost-efficient solution you can absolutely rely on!
The power of crystal collagen, hya-luronic acid, glycerin, and plant extracts!
Effectively tightens skin and nourishes the eye area.
Removes wrinkles and dark circles.
Reduces fine lines and whitens age spots.
Refines enlarged skin pores.
Deeply hydrates, moisturizes, tones, and rejuvenates!
Lifts, firms, and refreshes skin around the eye area.
Soothes the eye muscles to relieve eye fatigue.
Lightens and brightens dull or tired-looking eyes.
Long-lasting anti-aging and anti-bacterial properties!
Gentle and safe formula infused with natural extracts.
No more eye bags, age lines, dark circles, and puffiness! For a younger-looking and more radiant you, let a pair of these Crystal Collagen Eye Masks be your pamper buddy. Add these to your weekly beauty regimen and see fabulous results in no time!
HOW TO USE
Thoroughly clean and dry your face prior to using the product.
Peel off the plastic protective film from the eye masks.
Place the products right on the skin just below the eyes. Leave on for about 15 to 20 minutes.
Remove the eye masks and massage the eye area until moisture is completely absorbed. Rinse your face if desired.
For best results, use 2 to 3 times a week.
INCLUDE
5 pairs x Crystal Collagen Eye Mask Packs (10 pieces)
CAUTION:
For external use only. Avoid using the product on wounded, scarred or sensitive skin.
Do not leave the product on the skin for more than 12 hours.
Each pair is good for one usage only. DO NOT reuse.
In the event of discomfort, discontinue use immediately.
Store in a cool, dry place. Keep away from children and pets.